Too many people have pain that is holding them back from enjoying life.
We get patients out of pain as fast as humanly possible without the use of medication, injections, or surgery so they can get back to the lives they want to live.
Schedule An Appointment
Everyone Deserves To Be Active
Here are some of the benefits of the right chiropractic care:
Help you live a healthy life
Do what you love again without pain holding you back.
Be Free From Pain
We make sure you get the care you deserve.
Experience Lasting Results
Feel better and stronger for longer.
Wondering if working with a chiropractor is right for you?
Watch this video to learn about how chiropractic care can help you get moving again.
Standard Treatment Strategy At The Hart Wellness Center
We Strive To Meet All Of The Health Goals Of Our Patients
We begin by discussing in detail what current ailments a patient has. We educate our patients on why they feel discomfort and what can be done in the future to avoid the reoccurrence of pain. We utilize chiropractic adjustments, functional dry needling, rehabilitation exercises, and/or acupuncture to have an immediate impact on a patient's current symptoms. Specific movments and postural changes our given to our patients so they can work on fixing their pain while at home. When you feel great, we space our visits out accordingly to keep you feeling great.
More About Us
We Take You From Struggling With Pain To Feeling Your Best
This is our simple process:
Schedule An Appointment
We take the time to listen to your story, answer any questions and do a full problem focused assessment
Get Treatment
Get specific chiropractic, rehabilitation, and manual therapy treatment catering to your exact needs.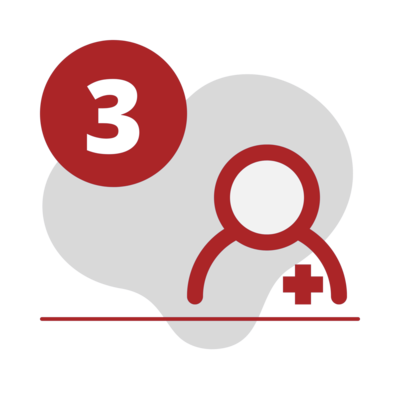 Start Seeing Results
You will notice yourself feeling better, moving better, and living better.
Feel Better And Stronger For Longer
Services we offer at the Hart Wellness Center
Imagine How Great It Is Going To Feel When You Can Do What You Want To Knowing That Pain Will Not Stop You.
Request an appointment with our team so that you get back to enjoying what you love doing.
Schedule An Appointment