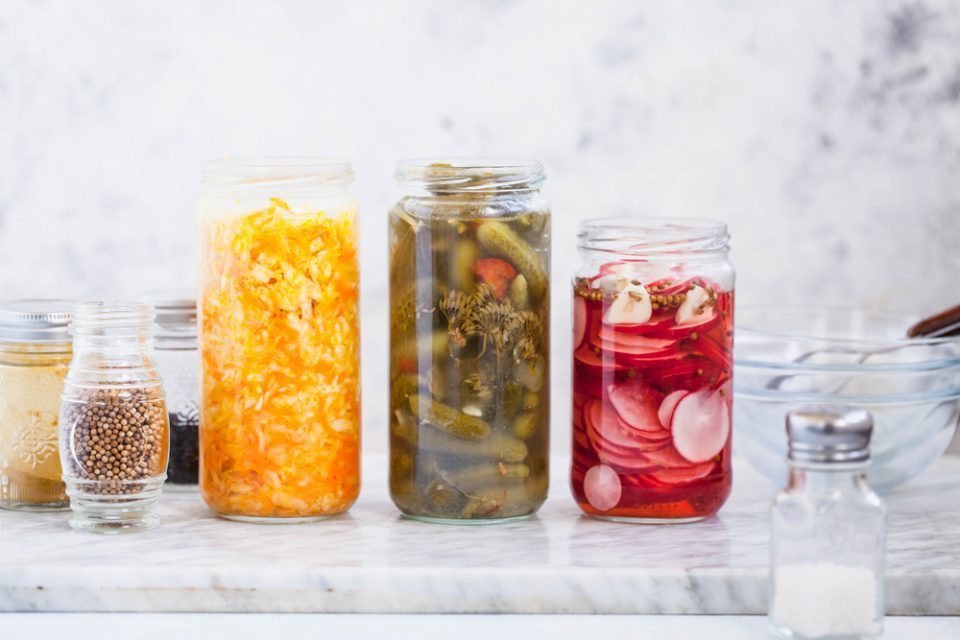 A healthy gut is a happy gut! On Saturday, April 28 from 2-4pm at our Flossmoor location, we are hosting an exciting new workshop led by our resident practitioners, Michelle Paetow and her husband, Pat Fanning, who has his Illinois Food Services Sanitation Manager certification. In this two-hour experiential learning seminar, you'll learn the basic technique to make a simple cabbage ferment or sauerkraut. You'll also learn that you can use this same technique to ferment any vegetable, too! And, you'll go home with your own jar of fermenting cabbage.
Fermented foods, like sauerkraut, are foods that have been through a process called lactofermentation in which natural bacteria feed on the sugar and starch in the food creating lactic acid. This process preserves the food, and creates beneficial enzymes, b-vitamins, omega-3 fatty acids, and various strains of probiotics that all help to keep a healthy gut. Having the proper balance of gut bacteria and digestive enzymes helps you better absorb more of the nutrients in any food you eat. We'll teach you how to safely and easily make a ferment at home. It's cost-effective and stores for a long-time without losing the nutrients like you would with traditional canning.
You can sign up for this workshop here. Please bring a clean, pint-sized jar with a tight-fitting lid, your favorite chef's knife and a cutting board. Cost: $20. Bon appetit!